Star snowboarder Shaun White is a 3 time Olympic Gold Medallist. Besides being the first snowboarder to win three golds, White is also the winner of multiple Summer and Winter X Medals. He made his Winter X Games debut in 2000 and won five slopestyle titles, as well as superpipe titles in 2003, 2006, and 2008–13.
ADVERTISEMENT
Article continues below this ad
Now, Shaun White has taken to Twitter to reveal that he is currently preparing for the next Winter Olympics- his fifth.
ADVERTISEMENT
Article continues below this ad
The 2022 Winter Olympics will be hosted by Beijing, China. Qualifications for the event will start in December 2021.
In the 2006 Turin Winter Olympics, White, due to his fury red hair, received the nickname "The Flying Tomato". On his first run of the finals, White performed two 1,080° (three full spins) airs on the frontside of the pipe and a backside 900, clinching the Gold Medal.
White successfully defended his title at the 2010 Vancouver Winter Olympics, where he performed his latest signature move; a double McTwist 1260.
After suffering a terrible injury that required over 60 stitches, White made a terrific comeback for the 2018 Winter Olympic Games in Pyeongchang, South Korea. At the event, he won his third gold medal in the halfpipe.
It will be interesting to see his performance in Beijing as he is considered one of the top competitors.
Shaun White reveals he had to make some tough decisions
Shaun White has revealed that he is making some significant changes in his life. He has his eyes set on his 4th Olympic Gold Medal and wants to focus fully on snowboarding.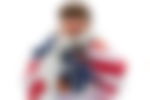 White has confessed that he has indeed too much on his plate; all of which has become overwhelming for him.
ADVERTISEMENT
Article continues below this ad
"I thought, 'I don't know if I want to bet fully on this, and snowboard was sitting there, so I decided I had to make some tough decisions and I'm going to focus on snowboard," said White said.
DIVE DEEPER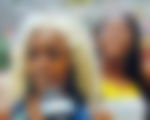 ADVERTISEMENT
Article continues below this ad
With just over three months to go for the Beijing Winter Olympics, White wants to prove to the world that he is still very much into the sport.
Can he win a fourth gold?